Before facing the harsh cold of winter, autumn has to take place; this is the perfect time to start layering up, hence the importance of buying a fur vest.
An item of clothing suitable for any temperature!
Throughout autumn the temperature gradually drops leaving only a glimmer of warmth from the summer, despite the fact that it sometimes rains, snows and is windy, sunny days can make an appearance again. By wearing a short fur vest you are sure to be kept warm whilst anticipating the warmth later on in the day.

In addition, the extraordinary heat capacity of fur means that you can wear a low-cut evening dress without having to worry about getting cold; in fact this little item of fur clothing can keep you as warm as a jumper would do during the day!
Black Fox Short Jacket
An ideal length to enhance your look!
At times you want a sporty look, other times you want a more feminine look, short vests adapt to your desires and suit whichever look you want to exude; reinvent yourself and you set the tone! The short fur vest can offer you a variety of looks, such as: street style, classic, professional, glamorous, rock and others. The little black vest is an item of clothing which consistently suits any occasion, and whatever your look or the colours you wear you will convey a sense of originality. Whether you decide to wear a fur vest with trousers or a long dress, you will always maintain a distinguished appearance.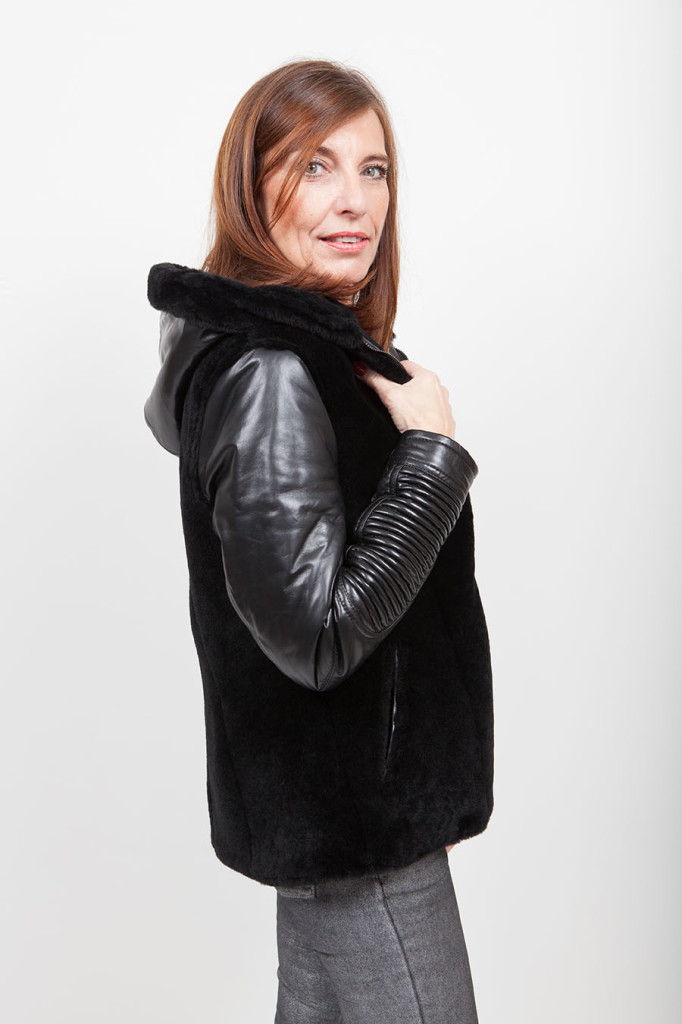 Lamb and leather Jacket

But you still need to choose the right style of vest to go with your shape and personality; several styles are available on our website to match your needs.
A wide variety of styles

Designers have devised a number of varied styles so that everyone can find their ideal fur vest which highlights their own figure and style. Certainly you must also find the right cut and quality of fur, a vest made of poor quality fur, even in the right cut, will always give you an untidy appearance. Be demanding; only buy labelled vests such as: Saga, Nafa, Kopenhagen and Blackglama etc., as well as OA (Origin Assured) so that you will have a guaranteed assurance of real quality that lasts the test of time.

 


Woman fur jacket

In conclusion, the short fur vest is an essential part of your wardrobe for the autumn!