Hello September and goodbye autumn! It is time to pull out your scarves to help keep the cold from your neck ! This season, scarves need to be good-looking, girly and most importantly must keep you warm! Find below the three main types of scarf: woollen, cashmere and fur.


The casual and everyday woollen scarf
The woollen scarf is an accessory which everyone plans to snap up this autumn and winter; its easy upkeep, attractive price and broad range of choice in shops make this a must have accessory this winter. Traditionally, dark and neutral coloured scarves are favoured, but because scarves are becoming a "fashion statement" a multitude of different colours and patterns are available. You can wear them in all sorts of different ways: hanging, rolled once or twice, doubled or leaving both ends tucked into your jacket.
wool scarf
The cashmere scarf to keep your neck warm
Cashmere is the perfect alternative to giving a more dressed-up look, and it helps to keep out the cold during winter as well as autumn. Cashmere is a fine, delicate fabric originating from the silky wool of goats from Kashmir; due to its huge success it is far more affordable these days. In any colour, with or without a pattern, cashmere can provide the perfect replacement to jewellery and transform a simple style into an elegant look, just like fur!
Cashmere Yarn
Adorn your neck with a fur scarf for a warm and distinguished look
A fur scarf covers all of your neck, all whilst also providing you warmth. Designers have again worked on many variations for you to wear your scarf with a "chic" look.

There are several types of fur scarves: the snood, the shawl and the scarf are primarily made of fox or raccoon fur; these are also found in mink and, although less often, in chinchilla. It is easy to wear it finishes the collar of your coat by adding a touch of elegance; you can choose a colour that matches your coat, but do think of clear colours which brighten up your face or pastel pinks and oranges which highlight your complexion and also brighten up your coat. You will find all you need in our private sales section.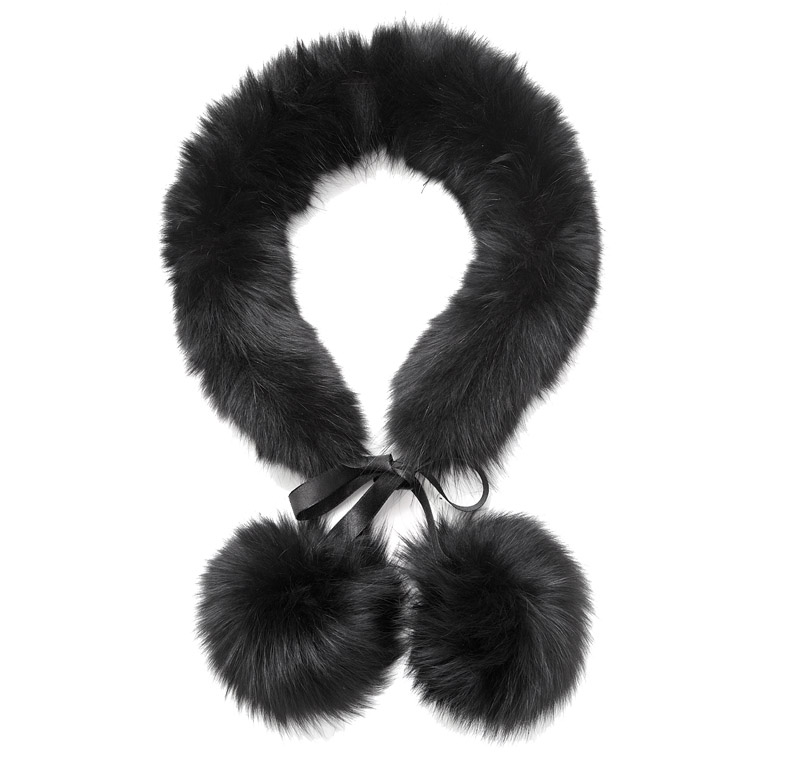 Black fox necklace

 Alternatively to the scarf you could go for a fox fur tube-scarf, which is currently very trendy and comes in every colour; as it is very long you can create your own style depending on how you wear it. It will lend itself to all of your fancies and is moreover, very smooth offering optimum heat.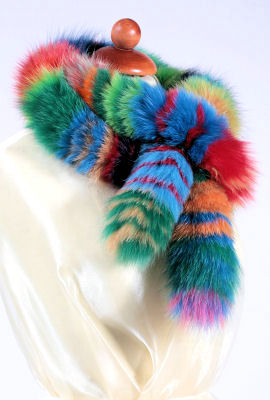 Fox fur tube-scarf

The traditional rectangular scarf, may offer fewer ways of wearing it but whether it is rolled, folded in half or just knotted it remains elegant yet classic.

Finally, the longer and wider shawl will look great over your shoulders or around your neck to finish off your look nicely!

To really complete your look, think about wearing sheepskin mittens or gloves , these will fir in perfectly with your scarf.

Whatever your choice of style, the scarf is a must-have; it is your insurance for protecting your neck against the harsh cold of winter.