The long fur coat is undoubtedly the most timeless item of clothing in our wardrobe. Formerly intended for the upper class, seen in the big cities and in the most prestigious ski resorts, however over time it has been popularised and made more accessible. A long fur coat is now no longer just a coat- it is a style, a personality, a fashion statement!


Dare to go long!
This Autumn/ Winter 2014/15 coats are intended to be long, in fact long enough to reach your ankles. We have seen them on the podiums of fashion shows of 2014 where fur has been honoured; whether it is mink, fox, raccoon, chinchilla or another type of fur, this winter the long fur coat is a veritable must-have.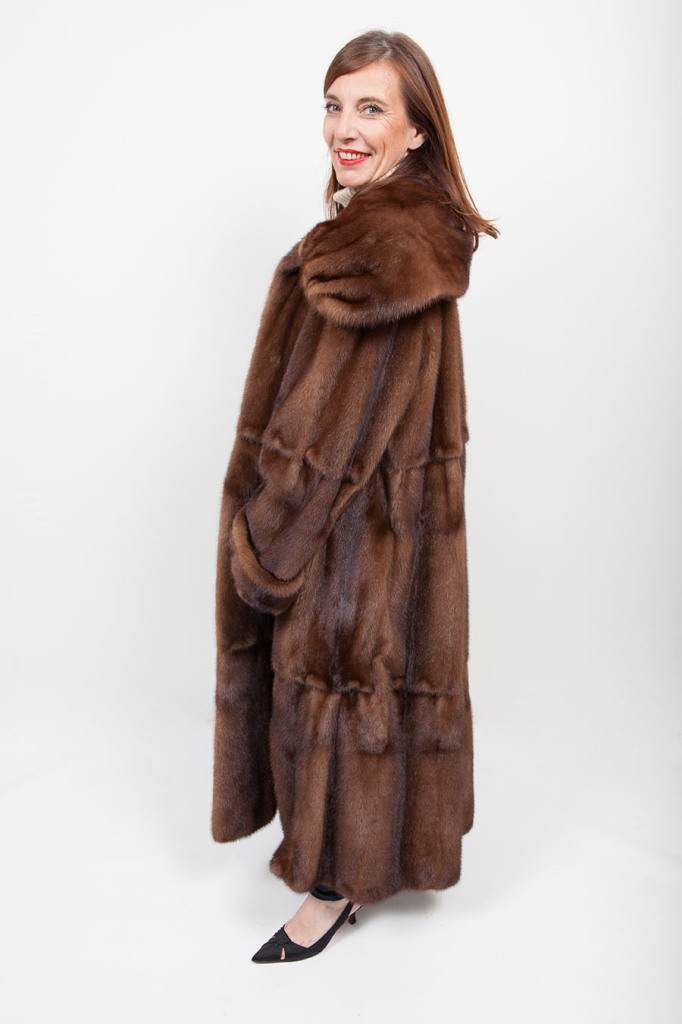 Mink Long coat

We love to wear long mink fur coats to ensure flawless luxury and a perfect figure; we also find that very original models with coloured mink pelts give the look of a painting.
With regards to fox fur, horizontal bands are preferred in order to break the thick line and avoid giving your silhouette the "ball" side view. Gone are bold colours; this year pastel colours such as oranges and blues are in fashion, and as always timeless colours such as mahogany, pearl and sapphire.
Finally, concerning fin raccoon, again horizontal bands are preferred in order to narrow your figure and long hairs blow in the wind which help to bring about a sense of casualness.

For whatever style you want, the long fur coat can be worn in a number of different ways: with a belt, buttoned up or open allowing a pencil skirt, a flared mini-dress or straight slim trousers to be revealed. This coat will delight you as ensures that you maintain a moderate level of heat, whilst also being extremely soft. When it comes to the winter cold, clothes that maintain heat should be your focus.
Avoid flat shoes!
Whether you are slim, small, tall, slender, round or average sized, any woman can wear a long fur coat; in order to find a coat in your size you have to take its dimensions into account.
Go for the above-the-knee coat if you are small and thin; if however you are taller, forget coats that come down to your ankles to avoid the "bathrobe" effect.
Finally, do not opt for ballerina shoes or flat moccasins, unless your very tall stature allows you to wear them. Rather than these, stick to the symbol of femininity- high heels, they will highlight your legs whilst also giving you the look and equally the full length of the fur coat.