Are you looking for an original present this Valentine's Day? This year offer your other half a beautiful fur present ! There is nothing like the elegance of a mink or fox fur jacket, the warmth of a rabbit fur hat, or the softness of sheepskin mittens to celebrate love.


Fur is the most beautiful material in the world
If your aim is to please, you will succeed with fur! With fur products of great quality, a unique style and extreme comfort, you will amaze your beloved.


High-end real fur products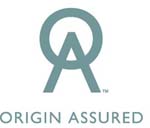 Share your heart with the one that you cherish, offering them a beautiful mink coat, a fox fur vest, or accessories such as a beautiful fur hat and gloves.

In our online shop you will find all kinds of designs of fur coats and jackets, available in a range of colours; these products will not leave you with a sense of indifference.

Take advantage of our private fur sales and buy a fur coat or accessory without delay!