Fur is a product which captures the attention; it is a delicate, refined and precious material. The world of fashion is constantly changing, and so it is essential not to rest on your laurels. Fur is also the subject of ongoing technical studies, of which France is no exception.


The dominance of fur in the world of fashion on the international stage has been, for many years, explained by several phenomena. First of all, the fierce determination of fur farmers to show that, contrary to what has been said about it, fur farming can be respectful and conform to set conditions and ethics.

This has led to the signing of the Washington Agreement and the establishment of a quality label (O.A., Origin Assured). But, above all, stylists want to give a new lease of life to the image surrounding fur. It is out with the old, big and heavy fur coats of our grandmothers, and in with the new.

From now on, fur is certainly a valuable material, but also "progressive". It is the object of research and study, it is cut, shaved and assembled (see our article: Fur in all its forms).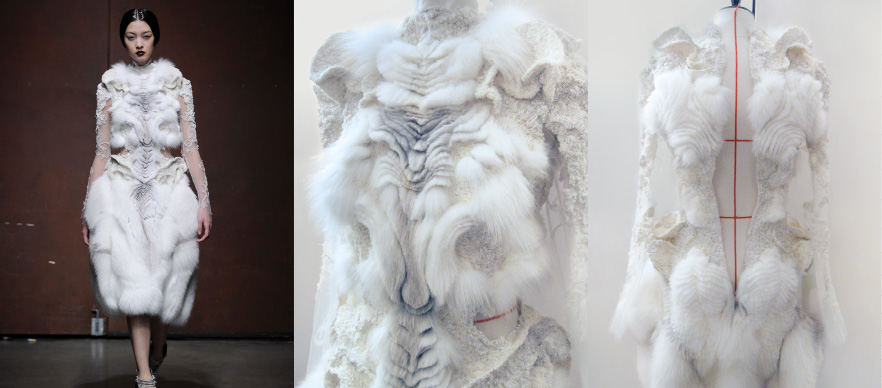 The best known research centre is that of Saga Furs; located in Denmark, the centre is a hothouse of creativity. Stylists from around the world are invited to work to show their research to students, professionals from the world of fur and to designers. Then, the stylistic innovations will then be used by designers and big names in fashion.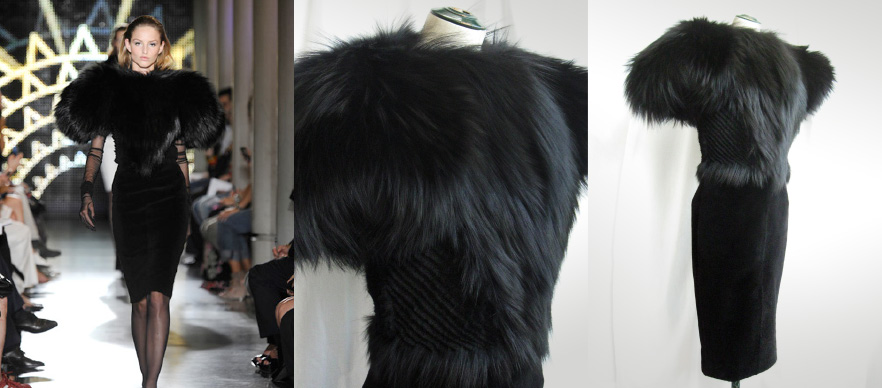 But, France also has its own talents, designer Marion Chopineau is the perfect example. Her techniques for fur are so revolutionary that they have been patented. Her studio experiments with various processes (on fur but also on other textiles) and works closely with off-the-peg and high fashion designers.

Fur changes shape, the models are structured, including 3D; the achievements are magnificent. The process is so successful that Saga Furs often invites her to their Design Centre to come and show her designs in order for fashion stylists and designers to discover her talent.

Do not hesitate to discover the beauty of her achievements, which you will find on her website: http://cargocollective.com/marionchopineau/sculpture-fourrure-technique-deposee.

With the imagination of designers being limitless, we expect that other equally splendid designs will embellish the catwalks in the coming seasons.