Intarsia is a technique you'll find in numerous arts. It originally came from carpentry in the 15th century in Italy but it is also applicable in numerous fields like fashion, knitting, etc… and this technique is well known in the work of furriers.
So what is intarsia fur ?
It is a technique aimed at assembling pieces of fur to compose a "mosaic." While reading this you're thinking that this seems just like patchwork… but no, this is not the same at all.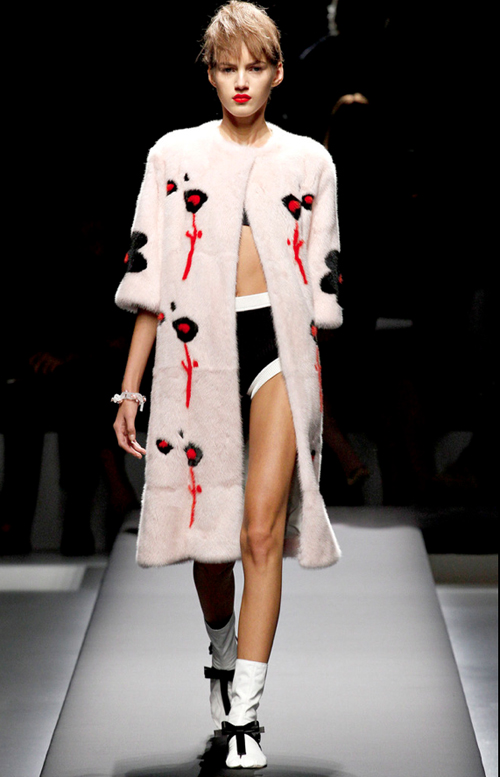 Even if it is made from assembling different skins, the process of intarsia is a lot more sophisticated, more refined. If you had to make a comparison with carpentry, it is fairly related to "marquetry." By having this magnificent technique carried out from talented creators, you get real works of art.

The technique has been developed for a long time but in fashion this is still happening…the techniques are evolving; we definitely started to see it appearing in fashion shows in 2012/13 notably with the department of research and techniques from Saga Furs or that of Kopenhagen Fur which have greatly developed it.




As well as during the shows of fashion week in London 2013, we discovered very beautiful designs created by the biggest stylists.

This technique is very delicate and demands a very large mastery. It needs a lot of talent and an enormous amount of time to make it. The work is exclusively manual. It is therefore very important to start the work while selecting identical skin (mink, fox, raccoon) in quality, in hair length, etc… to assemble them, in order to obtain a consistent and very attractive result.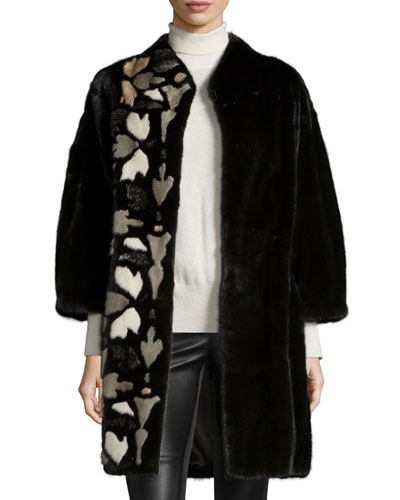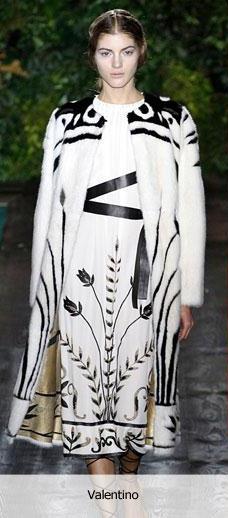 The result needs to give the impression that the final product is as natural as if the hand of man was never involved. It then allows for an incredible wealth of shapes and patterns.

Intarsia mastery has allowed fashion to evolve and find sublime designs in magnificent patterns as delicate as paintings. This year in September we took great pleasure in finding extraordinary and exceptional styles during the winter shows of fashion week in New York with Michael Kors, Mendel, Renta, Jacobs, Altuzarra, etc…


The imagination and amount of talent never ceases to amaze us!