What could be more enjoyable than feeling good at home, spending good moments while appreciating the atmosphere of your interior and while doing so, sharing it with friends ? You'll do it with much pleasure as they tell you that they like the ambiance of your home because it is warm and welcoming.
Making a snug cocoon out of your house is a matter of taste! But while adding some little hints of fur here and there, you'll quickly provide the little extra which decorates your lounge, or your bedroom, and give it the fashionable touch that it was lacking. You can play with the color or keep the natural hues - the possibilities are infinite.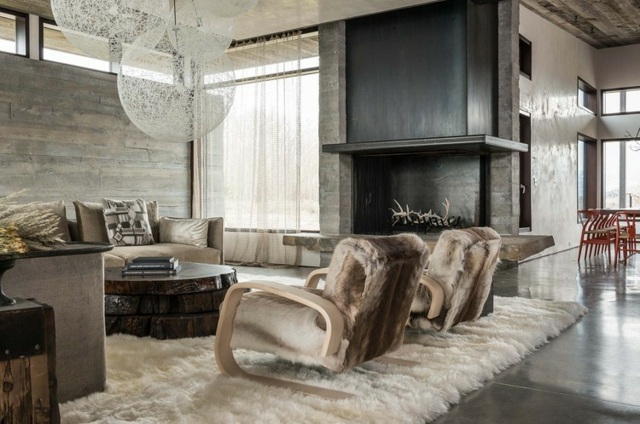 In fact, if your interior is modern, classical, traditional or ultra-trendy, fur adapts to all interiors. It provides that soft and muted touch to your decoration, it is calming when you see it and appeals to the senses when you touch it. Here is our selection and our guidance to make your interior a little more cosy.
IN YOUR LOUNGE
Rugs made from natural reindeer, antelope, Tuscan lamb or cowhide; rugs can be placed on the floor or as a pair, and it is thus displayed as a decoration. If not it can be positioned to host a dinner table in the dining room or a coffee table in the lounge. It can be shaped, cured, worked into patchwork, etc…rugs are feasible in all sorts of fur (consult us).

Do bear in mind that they need to be resistant in order to endure being walked on and that the cleaning is just as important as the visits will be numerous.

Long hairs like the Mongolian lamb are equally very beautiful but the maintenance is a bit more delicate. Fur rugs (natural or man made) can be made to order and to measure (contact us.) You could choose the type of fur, hide…everything is imaginable.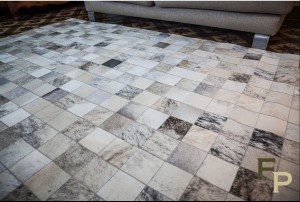 Cow skin rugs offer and infinite choice and it is a very resistant material. There are natural, tinted, acid treated, patchwork, etc versions… the choice is huge!

Think also about fur in areas where nobody would expect to look… and show yourself to be very fashionable. For example in your curtains! They can be made from fabric or leather and decorated in fur, or on fur ornaments- they are very fashionable. Discrete but very elegant, these elements of decoration provide that hint of originality that you will not find in other homes.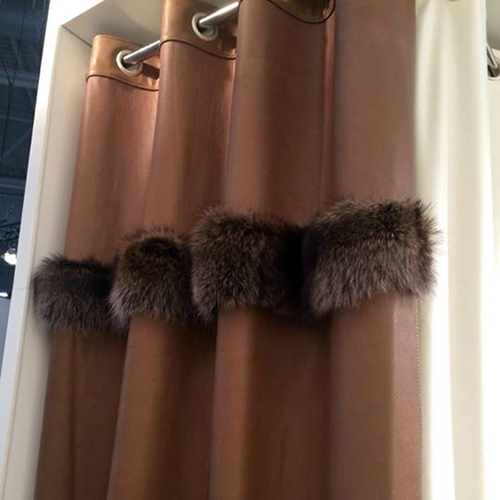 IN YOUR BEDROOM

The bedroom is the private spot in your house, where you revitalise yourself, where you can be self-indulgent or where you like to laze about. What is more delectable than making the most of a good book while stretched out on a fur rug?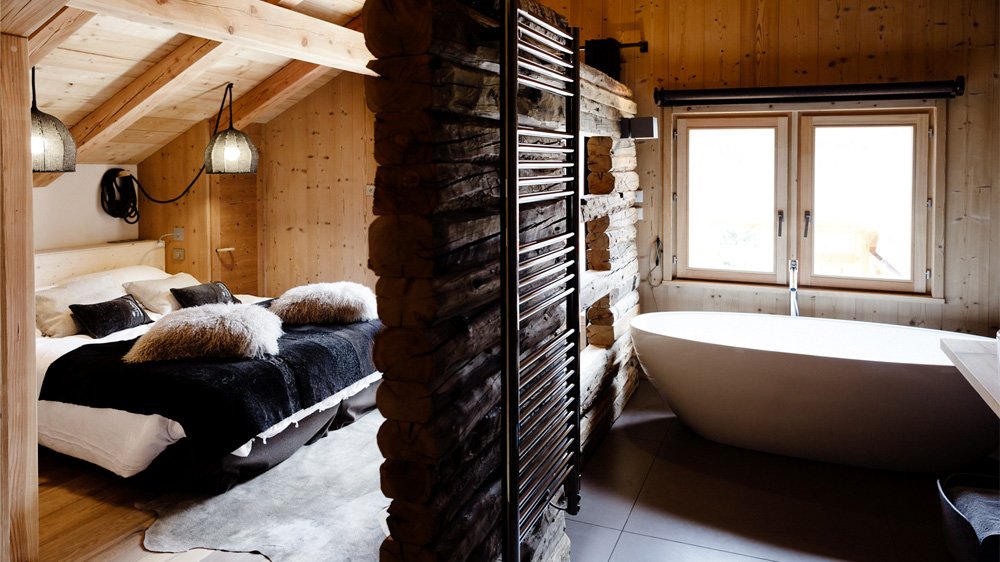 Position it on two thirds of the bed (big plaid) or in easy linen at the foot of your bed (end of bed type) as not to clutter the room nor place too much importance on your decoration (we can also make it to measure.) It can be made in many furs from the most simple to the most sophisticated (rabbit, rex rabbit, fox, opossum, mink, etc… accompanied by one or two cushions.)

Leather or fur headboards are also great decoration ideas. A leather headboard is very elegant. Either the headboard is made from a single pelt which is studded to give a "Chersterfield" effect, or you can look on the internet or for checked leather companies which will put together and personalise your headboard. Finally it can be made from or bordered with fur (lamb, fox.)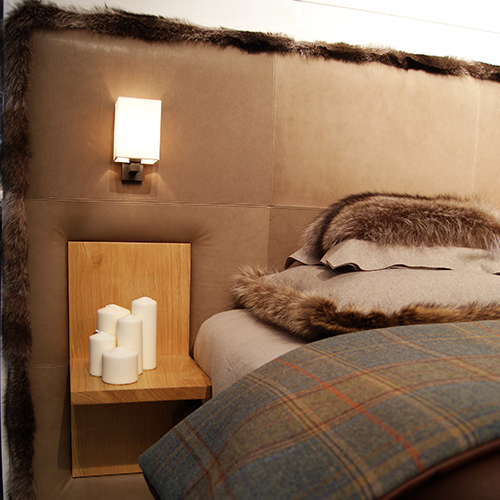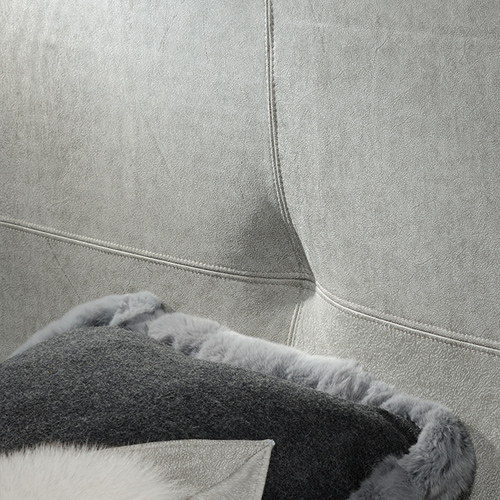 You could also use a chair, a chaise-longue, a small and simple piece of furniture to decorate your bedroom. Or a bedside rug made from natural sheepskin and play the colour card as there are many designs in all tints.

Decorated like this, your interior will assure long moments of well-being and relaxation. Don't forget that whatever element of fur decoration that you introduce to your interior, you need to choose a quality fur. The quality will also be a guarantee of duration and resistance against the effects of time. In this way you could profit from it in the long term and even give it another destination when changing the room whenever you wish. So don't hesitate any more, decorate…