Men's fashion has been at the centre of interest in the first few weeks of the year. The autumn/winter 2016/17 male fashion shows were presented in London, Milan, Paris and then New York. Private-Furs followed the collections very closely to deliver to you the trends coming to masculine fashion which is presenting itself with an explosion of colours and materials.


Men's fashion 2016-17 can be summarized as such: a confident and comfortable fashion. Fur was seen in nearly every collection. In London, 28 out of 60 shows included fur, in Paris it was 32 shows out of 49. Finally in Milan, nearly all of the shows were full of it as 35 shows out of 38 put fur in the spotlight.
Now men wear fur confidently. In the old days, fur on a man wanted to be discrete, hardly perceptible. We used a lot of it processed from shaved hide, notably with mink which gives the impression or wearing a sort of very silky velvet. During the men's autumn-winter fashion shows, fur appeared on a grand scale.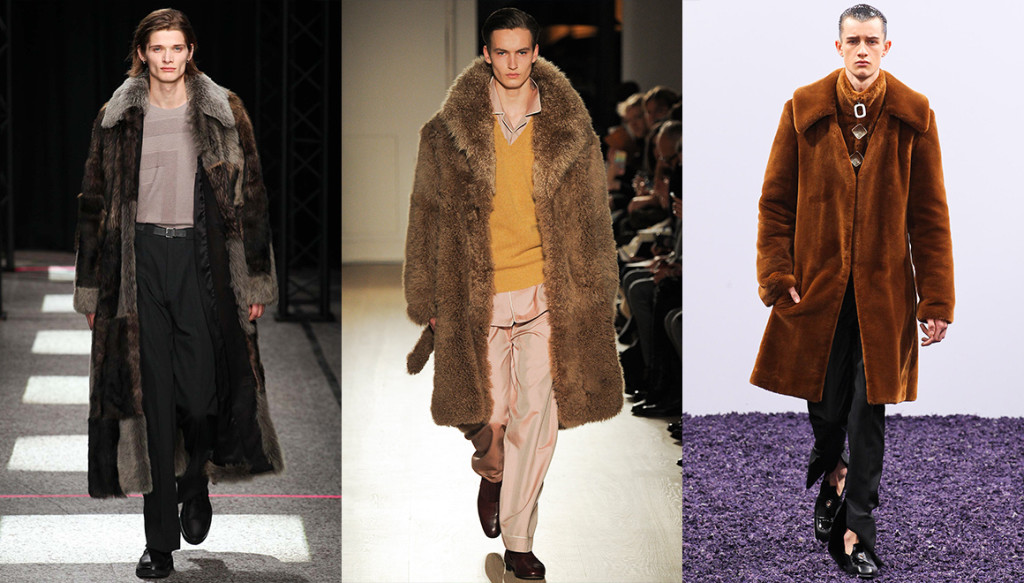 Classic or audacious models, fur is worn in all its generosities and it lets you go wild with colour in broad daylight
It results in a line up consisting of classic, chic and elegant designs to totally extravagant designs!


What are the colours of winter 2016/17 ?

We saw a lot of blue, denim blue, grey-blue, royal blue or deep blue. Louis Vuitton drew inspiration from the colours of Paris to present his collection and chose charcoal grey, black, navy and green. Armani selected grey and shared brown and black with Fendi.
As for Ralph Lauren, natural colours like beige, brown and sheepskin that inspired him.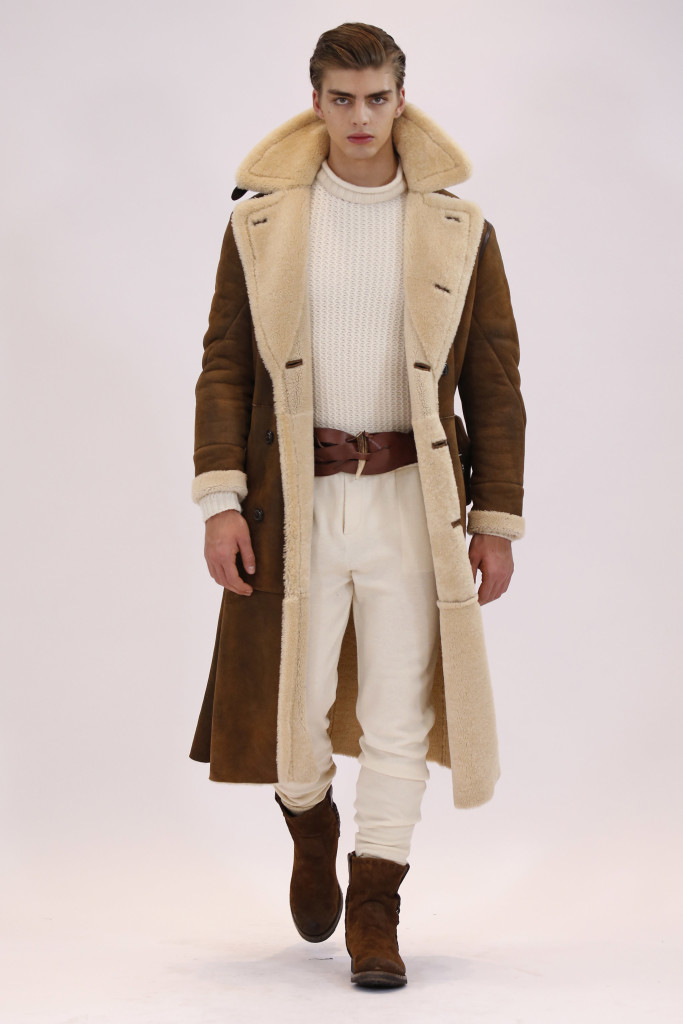 What are the designs of winter 2016/17 ?

Keeping to the designs of classic and totally timeless lines, the lamb fur bomber jacket will be THE masculine jacket to wear next winter. You'll also find it available in mink jackets and even in fox fur.
You'll also adopt the long sleeveless waistcoat to quite simply wear it as a pullover. In a more off-the-wall and extravagant version, the trendy man of 2017 will be dressed in a loose, "yeti" version with a loose overcoat!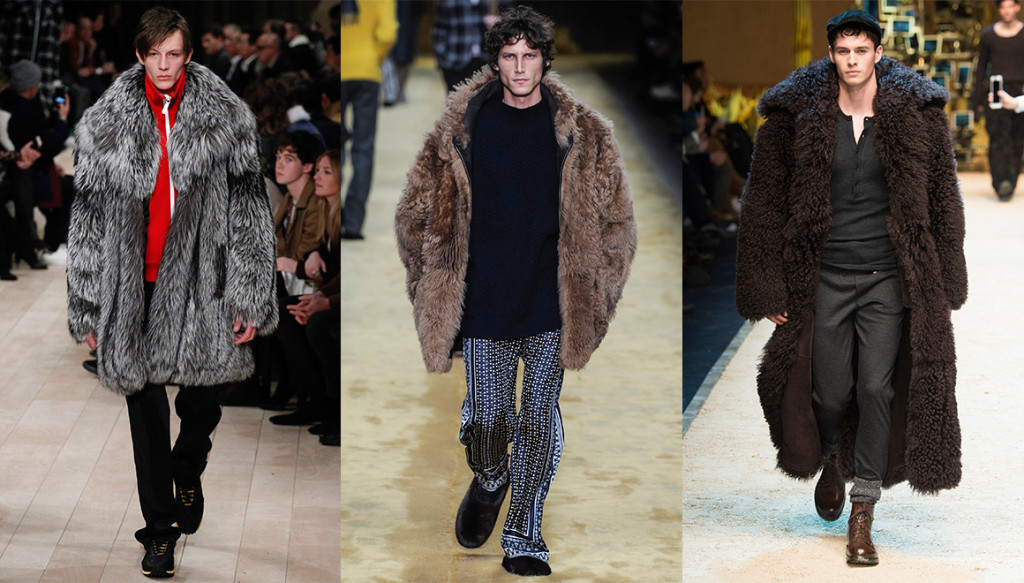 Even if the men's 2016/17 collections paved the way for a relaxed style worn with complete freedom and plenty of audacity, the modern man is nevertheless keeping close to classic lines, totally revisited and modernized by fashion designers. But with doubt the originality and use of fine materials such as mink, fox or lamb bring a totally care-free look to the world of fur.