From the 2nd to the 5th of March Fourrure-Privée visited Milan to attend the International Exhibition of Leather and Fur Milan (MIFUR). This exhibition is one of Europe's hottest and most famous international tradeshows for European professionals.
Trends, markets, guidance and more- here are the main elements of the next winter 2016/17 fashion collections.
All of the big names in fur were there this year: Braschi, Casiani, Didonè, Fontani, Ferré, Gavazzi, Manetti, Manzari, Manzoni, Pajaro, Rindi, Romagna and many others! A beautiful 2016 vintage and a magnificent representation of the world of fur including areas such as clothing, accessories and fur for decorative purposes.
The figures have not yet been disclosed but looking at the 12,000 strong attendance in 2015, there is no doubt that 2016 will only demonstrate the size of the fur sector and the very good development prospects for the coming year.
Of course all of the main international fur brands were present like Saga Furs, NAFA, Kopenhagen Fur and Blackglama. In addition to their classification of pelts, their stands also exhibited the latest techniques developed by their research and development services. Their aim, as always, is to offer designers new trends and techniques to bring a renewed modernity to fur of today.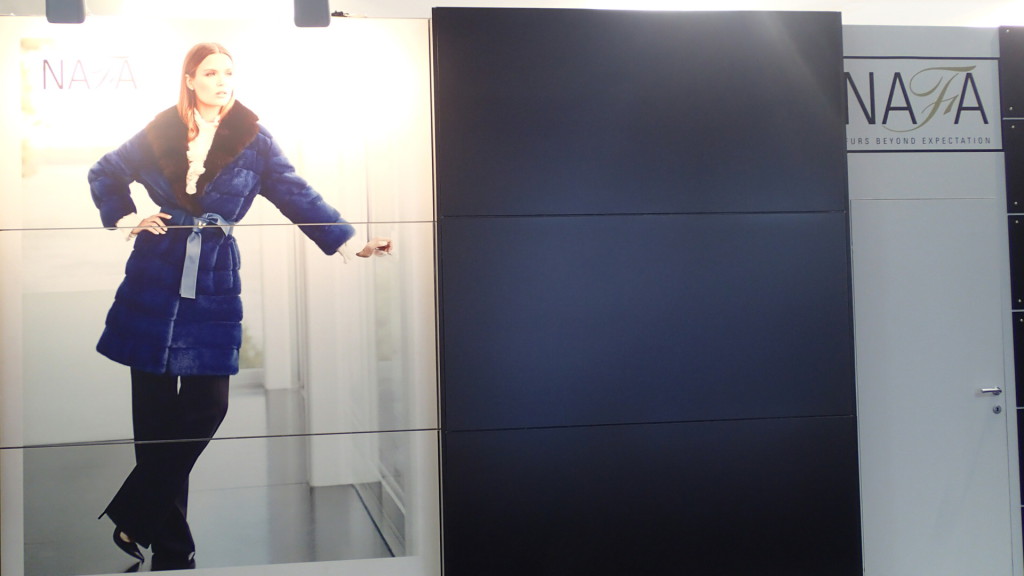 Some stands even challenged a sense of ingenuity and beauty, such as RinDi which was turned into an igloo for the occasion, in which it was good to relax and enjoy some stunning shows.
A stand which was very much in the spirit of a "stage set" was dedicated to a "Winter Wedding". This proved to be particularly elegant and had been achieved thanks to the contribution of many items from several exhibitors.
What are the trends?
Firstly, it's about colours. Next winter will come alive with pastels; soft pink, light blue, soft green, smooth delicate colours, all of these mean that coloured fur seem like little treats and will be a delight to wear. As for other colour trends, more traditional furs will be strongly represented in different shades of grey. It will all be about nuanced greys- blue-grey (silver blue) already seen in many collections, or dark grey (blue iris); these deep colours are extremely flattering.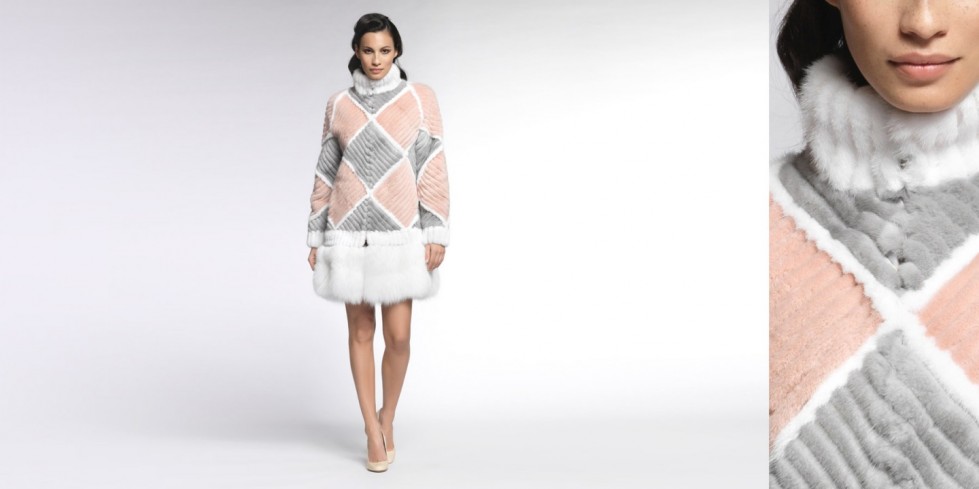 Stylistically, winter 2017 will be dedicated to mixtures of materials; we found a lot of cashmere and fur models in all of the colour trends mentioned above. There will be cashmere coats along with a long fur gilet, as well as a short jacket topped with mink vest or a long fur reversible jacket. The "two in one" will be an absolute must this winter.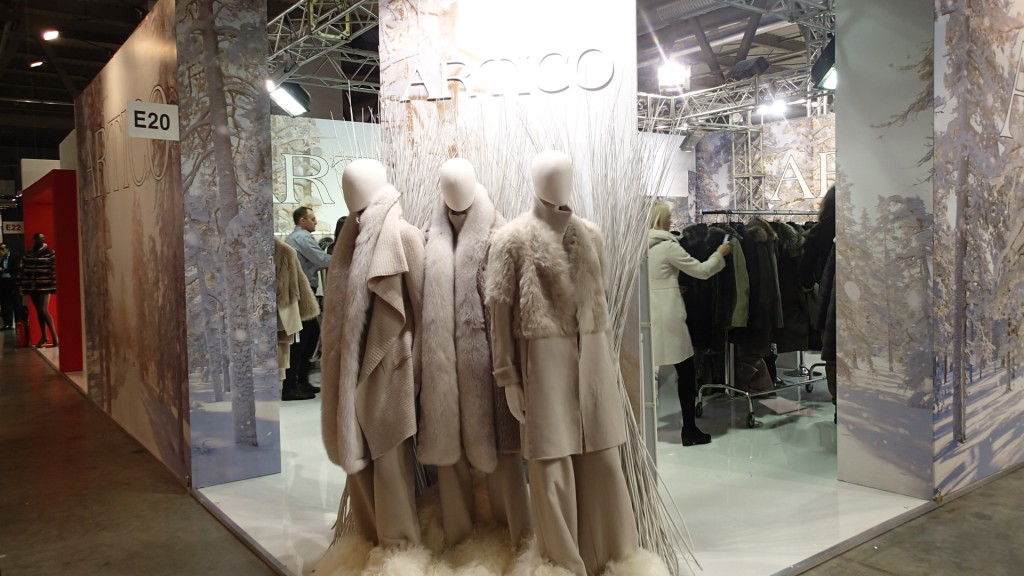 A lot of intarsia mink will be worn next winter, we particularly enjoyed the sublime models of the Pajaro brand which are so delicate and so successful. This is the first year that the intarsia technique has been represented in the new collections. Given the beauty that goes into this work, we hope to see this phenomenon in collections for years to come!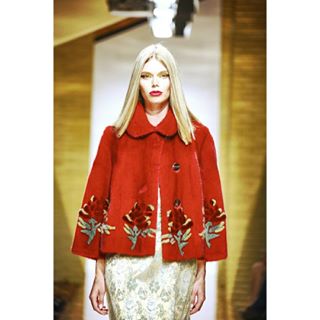 As for reversible lines, the Manzoni 24 brand still showed, and confirmed, how they have mastered the technique! Their 2016-17 collection was rich in colours and beautiful styling.     
In conclusion, 2016's MIFUR was a success on all levels. Beautiful parades and materials, easy colours to wear, all brought together for an excellent vintage that you will enjoy discovering this winter. We will take advantage of the other major event next May, to be held in Kastoria, Greece (the mecca of Blackglama mink and other exceptional furs such as zibeline), to share trends with you that resonate for next winter from Russia, Asia and various other countries in the East.