All of the catwalks have taken place- sheepskin is back in force this winter. With its natural and welcoming traits, sheepskin garments could almost be worn for every season! All you have to do is choose the style and cut. It is a comfortable and elegant material which provides effective protection against the cold. This explains why this winter you will find it back in the collections of your favourite fashion designers; sheepskin is an essential item for your wardrobe!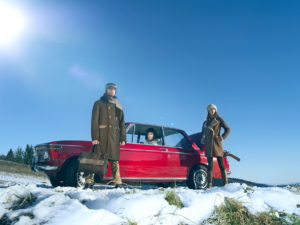 Sheepskin is available for both men and women, and both the male and female versions of the sheepskin coat and jacket have made a big comeback. The natural colour and effect of a second skin is certainly not lacking in charm. Whether you choose it in a classic and timeless, or original style, you are assured warmth throughout the winter from a garment which is luxurious and comfortable. A quick tip from the professionals- go for a tailored fit when choosing your garment, this will highlight your figure.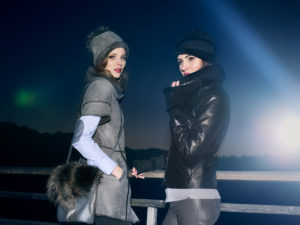 The different types of sheepskin available and variety of models on offer guarantee that you will find the right one to suit you. In the short style, you really appreciate the warmth provided by the lined interior of the garment, and subtle touches that are added to the collar, sleeves and edge of the jacket.
Women's bomber jacket
This style can be found in a long coat version which has more sheepskin provided. To ensure that you never fear going out in the cold, opt for a long sheepskin coat. You could also combine leather with sheepskin for a truly stylish look.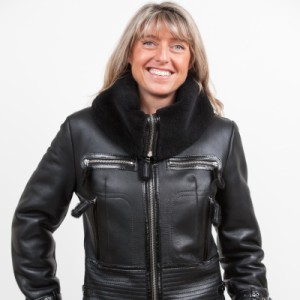 For a casual rock and roll style, opt for a zipped jacket adorned with sheepskin on the collar, the sleeves and the edges, accompanied with a belt. Add to this a jumper, skinny jeans and ankle boots, or a top, skirt/dress/shorts and boots and you get a sexy yet casual look.
Men's and women's sheepskin and leather jackets
For when the weather starts to warm up again, you could wear a sheepskin gilet with a top and shorts.
Sheepskin gilet with fox fur collar
Vintage style is also very popular. A sheepskin coat is timeless, so much so that we could easily rummage around in our grandparents' wardrobes to find an exceptional example. In order to ensure a trendier look, just make sure to accessorise. Whatever the desired shape, sheepskin will be a valuable fashion asset to you this winter. Do not forget that this material is hard-wearing, but to ensure your satisfaction for a longer period of time look for good quality; by adhering to this one requirement your sheepskin is sure to remain as beautiful as the day you bought it! Tanning over time will change the colour slightly but this will add a little more character which will make it even better!   
photos credit GENA