To spend the winter smoothly and with complete peace of mind, Fourrure Privée has selected for you five of the most fashionable and sought-after fur coats.
Crossed Coat in Pastel Mink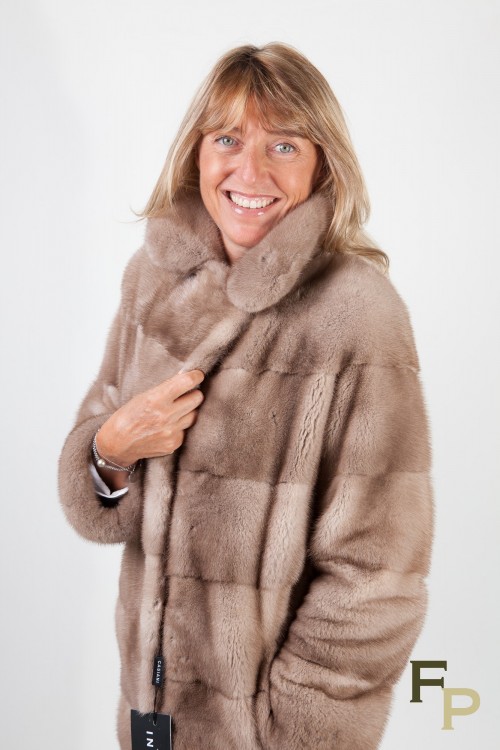 Elegant lines and sober at the same time, this long coat will wrap you in a wonderful softness. It will keep you warm by its beautiful size and thanks to the quality of the skins labeled Kopenhagen Fur. Its beautiful golden beige color will brighten up your winters and its cut will make it a timeless and timeless model. It is a coat that you can wear every day. To give a style to your coat, you will choose your outfits and accessories according to your desires: boots and sweater for a sporty look; hat and gloves for a mountain look; or high heels for a city look.
Loose Wool and Fur Coat by Rex Rabbit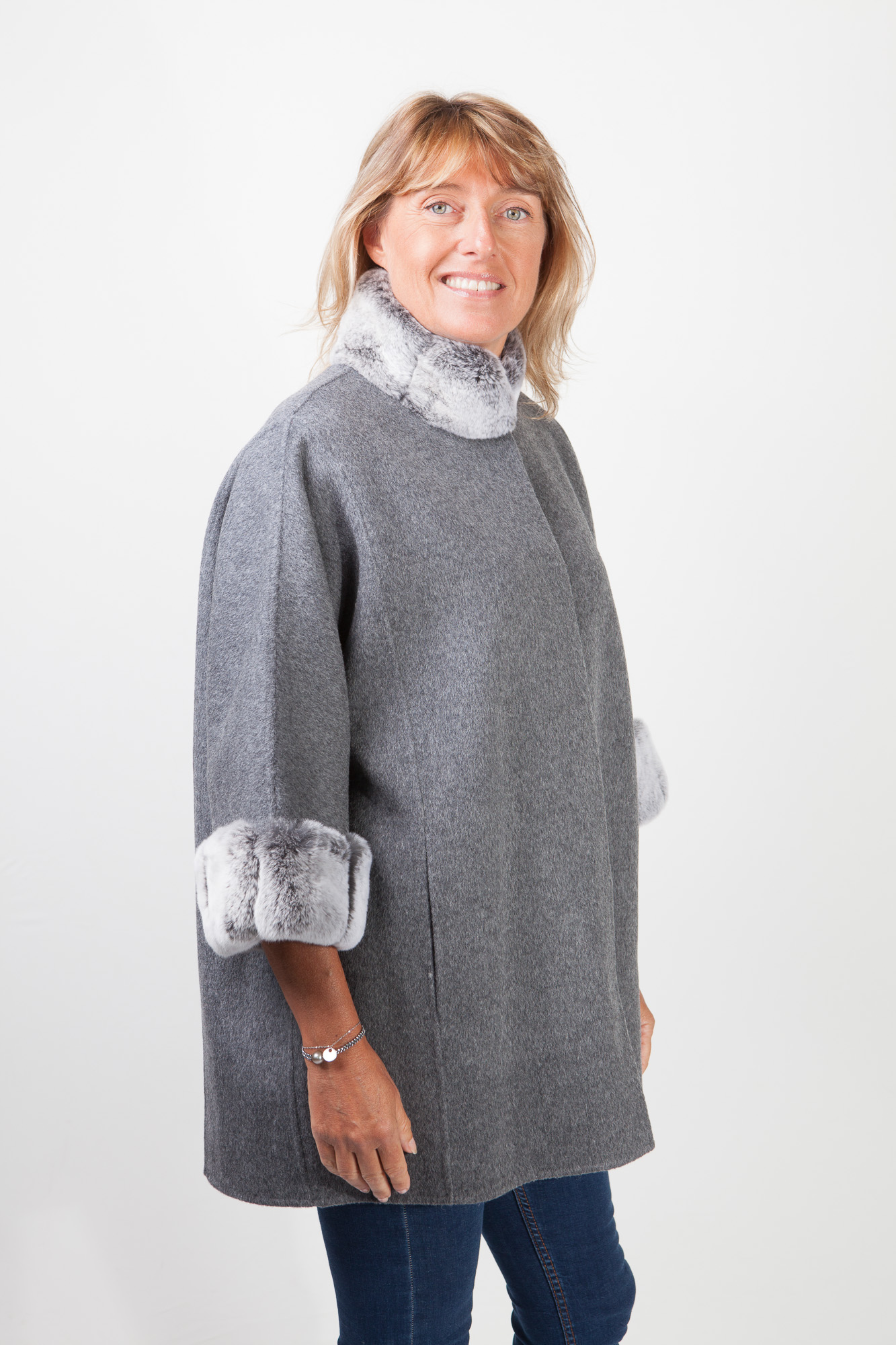 This coat made of wool and fur from Rex Rabbit is one of the very trendy coats! Its slightly loose line gives a much appreciated ease and allows you to wear both loose or thick clothes as well as close-fitting clothes. The enveloping round neck and the sleeves lined with rex rabbit fur which is of incomparable softness and the whole gives a very girly air to this coat. Ideal and easy to wear, you can also wear it with a long fur vest underneath to withstand the coldest winters.
Blackglama Black Mink Flared Coat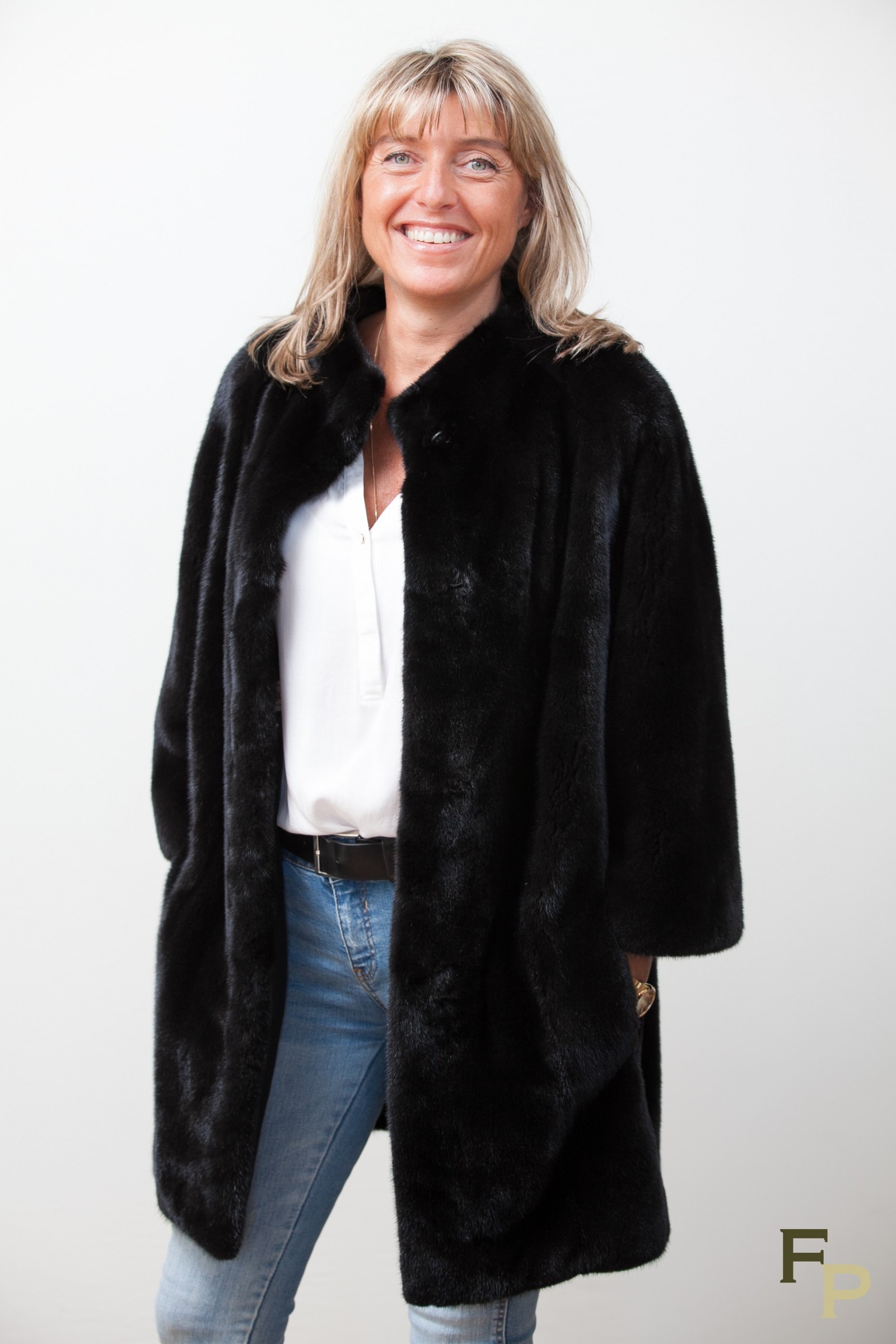 This superb coat, even worn with jeans is a particularly elegant piece. Its graceful, sober line reveals only one thing, the beauty of the "Blackglama" mink whose luster and deep black are the sign of exceptional fur. Its length and raglan sleeves will bring out your femininity perfectly. It is a timeless and timeless model whose quality is recognized. In fact, each patch of skin is inspected by experts, a guarantee of their impeccable quality.



Silver Gray Mink Fur Double Breasted Coat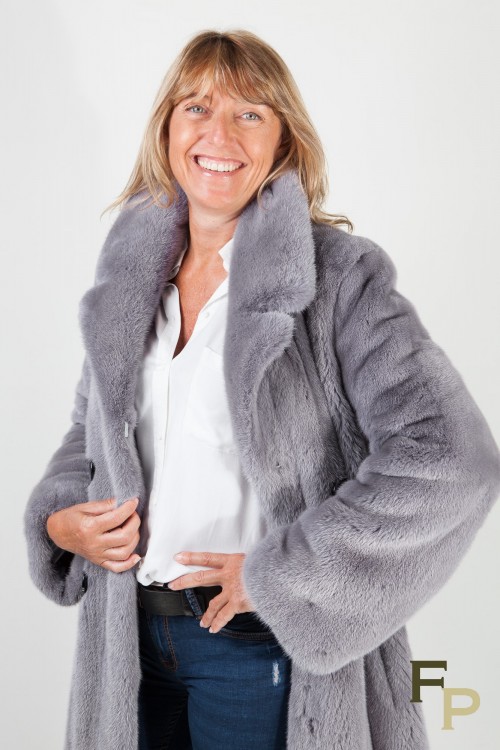 The Silver Gray Crossed Mink Coat is one of the essentials of fashion for this winter 2020. The big return of the crossed coat in fur is a real must because this rather sporty line becomes exceptional when it is made in fur. Do not hesitate to choose original colors like this silver gray. It is a deep gray of exceptional color with light purple reflections. Everything that forms this magnificent coat will make you fall in love with its charm: its color, its length, its shape, and you can be sure of its quality because the mink skins used for its production come from the Kopenhagen Fur label.
Long Mink Coat "Pastel"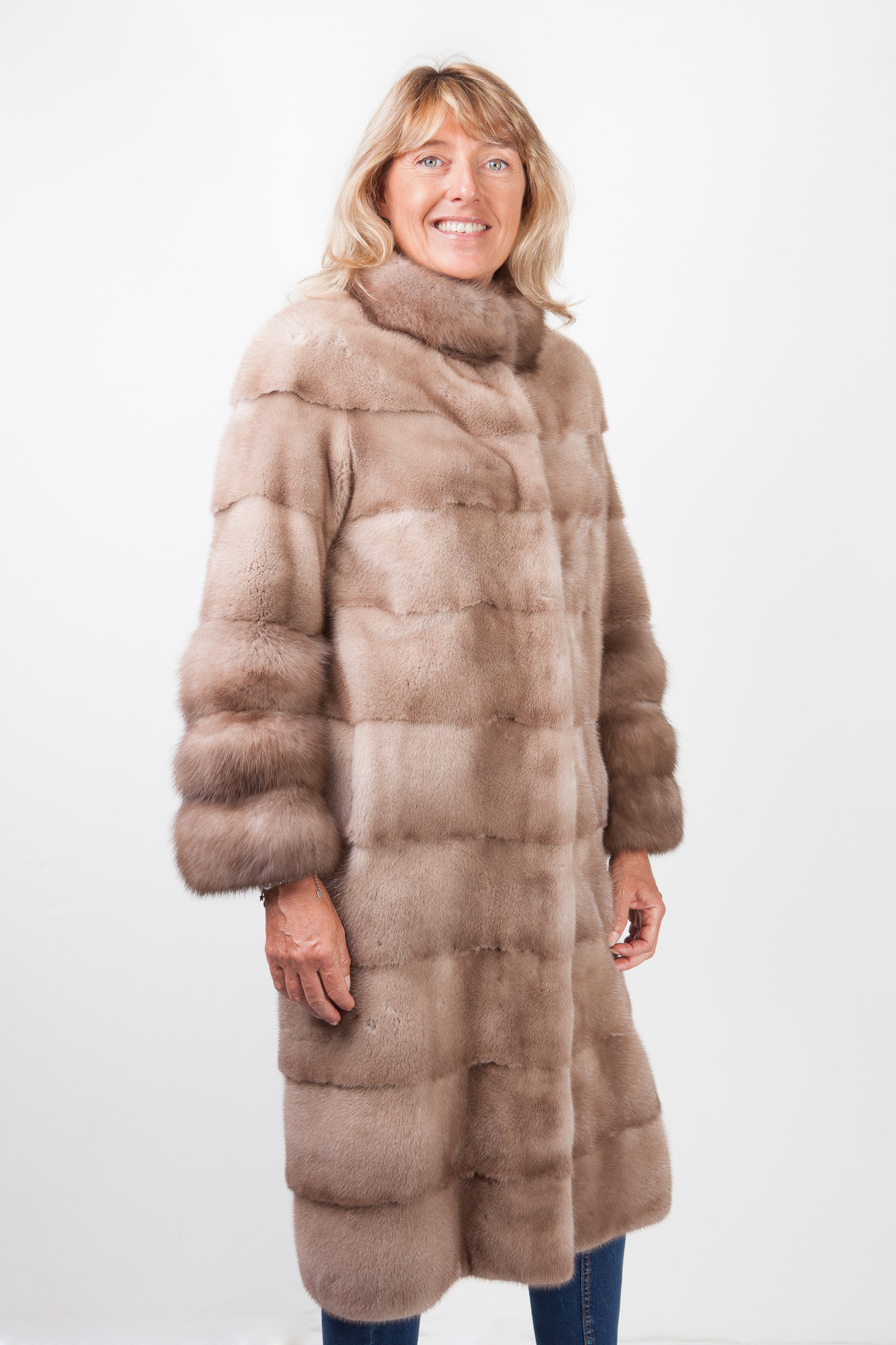 This coat has been specially designed for those who want a modern coat. Its cut is very feminine, in particular thanks to its beautiful shoulders and its very well worked sleeves finishing, as well as the collar by fur of marten (the cousin of sable). Its color perfectly matches the trendy colors of this season: pastel brown / beige. It is a long, covering and extraordinarily comfortable coat. The skins are labeled Kopenhagen Fur
In addition, these models, you will find on our website other models as beautiful as each other, for any questions, contact us, our experts will advise you on your purchase.