Fur is constantly changing, from coats that were once made using techniques requiring a level of mastery such as the "full pelt" and "extension" techniques, to modern research and technology departments bringing about new techniques and, one could almost say, new "materials" through ingenuity.


Amongst these research and design departments, there is one of which is most prolific- that of Saga Furs which is bringing constant innovation to the market. Besides their tremendous talent, designers from around the world are inspired by these new techniques to create their new collections.

This means that fur is, more than ever, in fashion and ever present on the catwalks of the major fashion capitals- from the Autumn/ Winter collections to the Spring/ Summer collections. We will show you, in detail, the results of this fantastic research.

First of all, there is the work on leather; this is treated separately from fur. And so, depending on the techniques used, the leather becomes velvet, nappa or nubuck according to the desired effect. Amongst these leather techniques we see:
Dyeing
Leather can be dyed in order to maintain the natural colour of the fur, but in addition, it can also be dyed for reversible garments. With regards to leather, all colour schemes can be used.
Printing
For leather, both printing and engraving can be carried out; printing can be done in one colour, multiple colours and even tie-dye, almost all graphic effects are a possibility.
Compression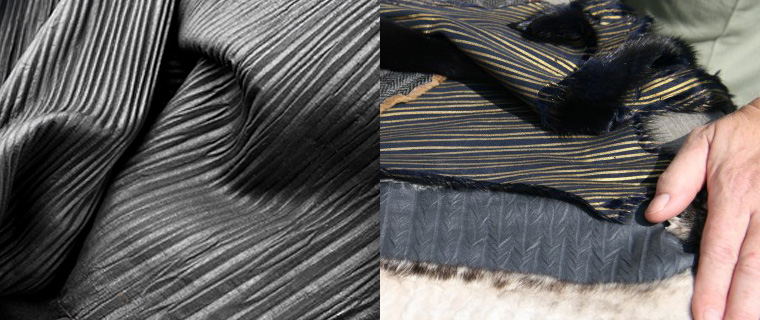 The wrinkled, creased, contoured and also 3Deffects can all be used with leather.
Laser technique


Laser technology can be used create templates, graphics or textures on leather with microscopic precision; the possibilities are endless.

Then comes the more technical work on the fur, the length, depth and density can all be worked on.
Colouring and shading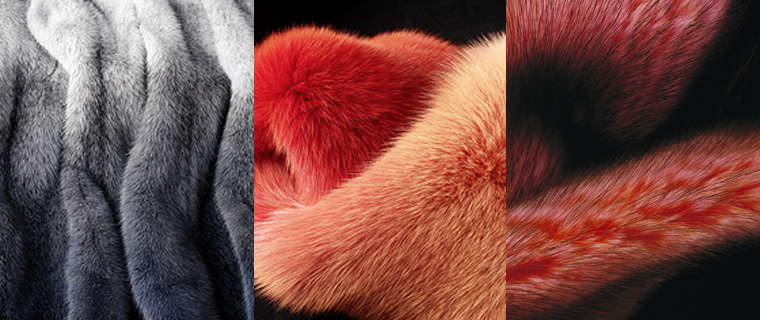 Pelts can be dyed in any colour; you can choose to have one colour, a starting tone and enhance the natural shade or go for several colours to have varying colours or shading on the pelt.
Bleaching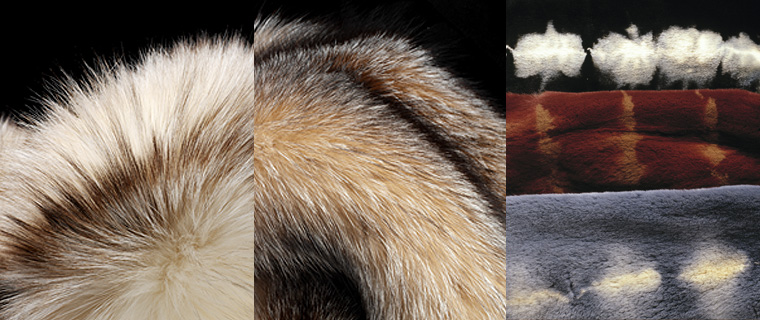 Bleaching adds to the effect by: giving a frosted appearance, changing the colour to become lighter or darker or even just to whiten the tips of the individual hairs of the fur to accentuate the longer hairs.
Shearing or shaving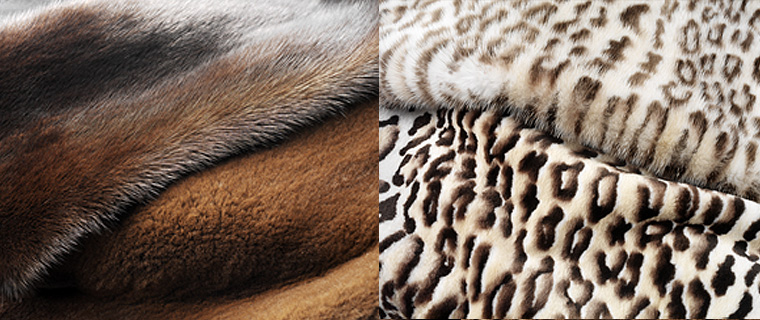 This technique brings about a velvety fur which is shaved down to the same length creating a unique effect.
Printing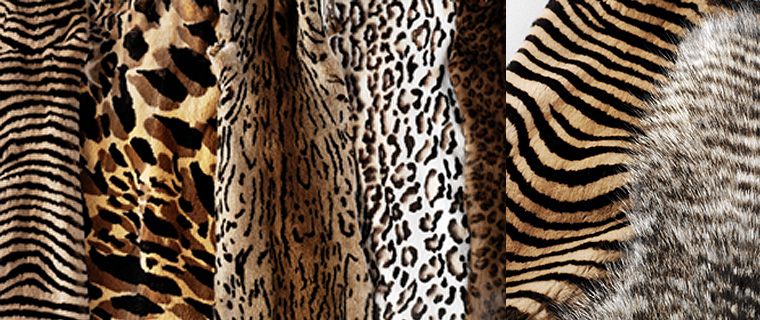 Stripes, logos and other patterns can all be printed onto fur. Printing allows you to play with bright colours or to go with matching tones.
Laser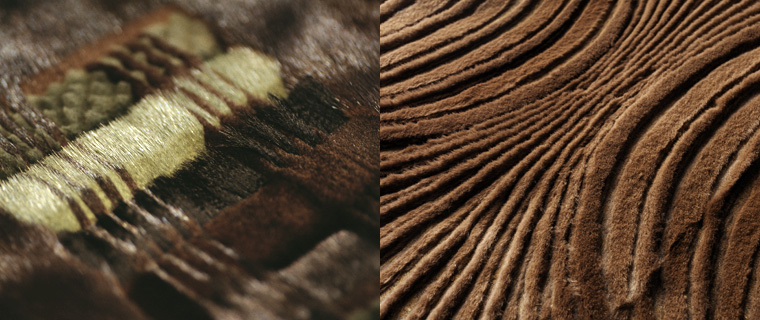 The treatment of using a laser cutting technique gives a very accurate cut, this results in a rather subtle effect where you can create thicker or thinner logos or ones which are more or less dense.